Welcome to Gentle Spirit Studio, my online home and gallery.
I am best known as Polly, although my friends and family know me as Polly Sievert.
I am a Mixed Media Artist.
While mixed media may be described in many ways, my artwork … my mixed media … is typically composed of many types of fabric combined with natural and found objects. I strive to create pieces of art that can adorn any room in the home to create a feeling of peace, quiet, tranquility and serenity.
You may find driftwood, birch bark, pebbles and stones, upcycled fabrics, vintage objects, specialty fibers, cotton cording and vintage lace in many of my pieces.
I often use antique and oxidized metals … as well as trinkets that glitter and glisten.
Playing with indigo dyes, batiks, alcohol inks and snow dying techniques help me stay on my creative toes.
Why do I use fabric in much of my work? Because it has been found to quiet the mind and calm the soul.
I recognize that different people experience this feeling with fabric in different ways.  It is for this reason that I create mixed media art in a variety of forms to suit the tastes of so many.
My goal is to bring about feelings of calmness and serenity in those who view my art.  I want people to view my art and have them feel tension roll off their shoulders and a blanket of contentment wrap around them.
All of my artwork has a theme … a calling … a passion – and that is "finding your Gentle Spirit."
In this world of smartphones, tablets, video streaming, social media, and overall disconnectedness, the visual escape to find your Gentle Spirit becomes essential to daily well-being.
A woman I met at one of my shows called my art, "Creative Meditation."
I try to give each piece a story.  Each story tells of someone's impressions or feelings as they view the piece … discovering, or re-discovering, their Gentle Spirit.
Please explore the pages of my website.  You will discover more about me and how I would like to help you to connect with your Gentle Spirit – either in the enjoyment of my art, or through a personalized workshop for your group.
I look forward to the chance to connect with you … or for you to connect with my art.
Find your Gentle Spirit!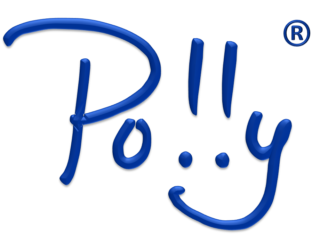 aka Polly Sievert
Art
Artist
Fabric
Wood
Rock
Mixed Media
Fiber
Combine
Sewing machine
Sew
Embroider
Quilt art
Quilting
Paper
Distressed fabric
Found objects
Visual art
Indigo Die
Snow dying (using northwoods snow)
Ice dying
Alcohol ink
Explore new techniques
Quilting
Upcycle denim
Batiks
Upcycled clothing
Drapery fabric
Vintage lace
Various threads and yarns
Buttons
Vintage fishing lures
Sawmill tailings
Shadow boxes
Cotton cording
Specialty fibers
Alcohol inks
Ceramic tiles
Acrylic paints
Monotypes
Gelli plate
Birch bark
Wire
Drill press with diamond tipped bits
Gesso
Elements
Matte medium
Needle felting machine (12 barbed needles) – breaking fibers and joining fibers of other fabric
Aluminum and copper metals
Canvases
Birch panels
Recycled pallet boards
Hand dyed fabrics
Decorative stitching
In visual art, mixed media is an artwork in which more than one medium has been employed.